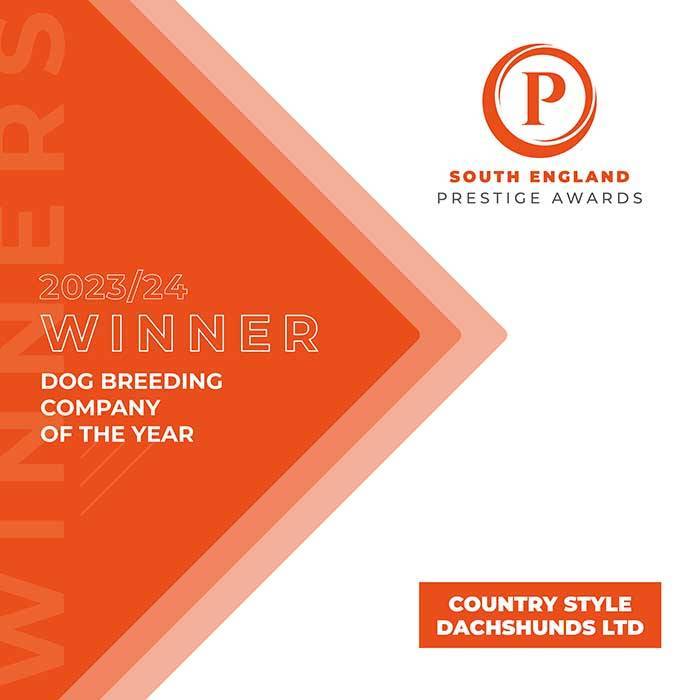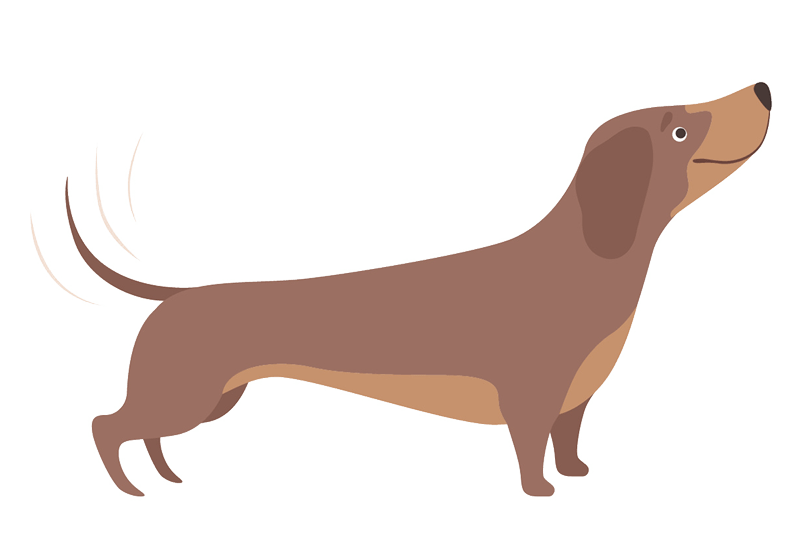 Voted Number One Dachshund Breeder in the UK
Voted Number One Dachshund Breeder in the UK
Award Winning Dachshund Breeders!
Award Winning Dachschund Breeders -

Miniature Dachshund Puppies For Sale and Stud Dogs Available in Dorset
Country Style Dachshunds is a family business run by experienced, professional, award winning, licenced breeders who have miniature dachshund puppies for sale in Dorset. With expert grooming skills and decades of experience with dogs, it is our goal to produce the healthiest and happiest miniature dachshund puppies.  From long to short, smooth miniature Dachshunds, we are licenced breeders who can give you the perfect puppy. Check out our customer reviews who are a testament to how well cared for our sausage dogs are at our beautiful rural location in Dorset. All our miniature dachshund puppies come from healthy studs and have an amazing start to life. They freely roam around natural valleys and woodlands which builds up their confidence. Moreover, we pride ourselves on our puppy socialisation as not one of our puppies leave us unless we are absolutely certain they are confident, happy and going to the right home. So, to find your perfect miniature dachshund puppy, contact us today!
Watch The Latest Video From Country Style Dachshunds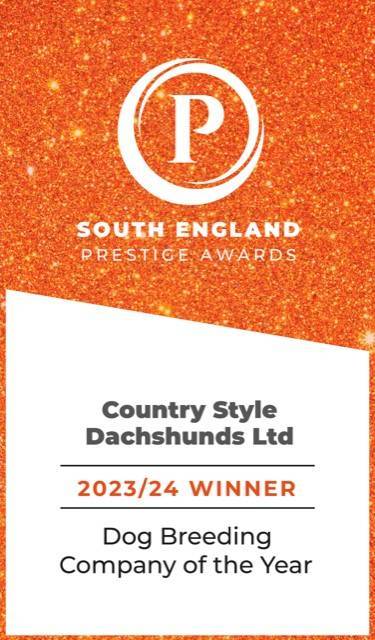 Why Choose Country Style Dachshunds Ltd?
There are many reasons why you should choose Country Style Dachshunds Ltd, including:
Licenced breeders with Dorset council.
South England Prestige Awards 2023/24 – Dog Breeding Company of the Year
2021 UK Enterprise Award Winner – Most Compassionate dachshund breeding & grooming company – South West England
All our miniature dachshunds receive a quality start to life in a rural country location and live in harmony with our other dogs, spaniels and cockapoos.
We have years of experience breeding and grooming dogs.
Our mini dachshunds come in a variety of stunning colours (black, tan, Isabella, dapple, blue, chocolate and cream).
Every mini dachshund is hereditary PRA clear or tested and KC registered.
For all new puppies, we can offer 5 weeks of FREE puppy insurance with the Kennel Club. Plus, you will receive your puppy's own wellbeing diary. This includes a vaccination card showing your puppy's weight, worming records and any other information that is deemed to keep your puppy happy and healthy. 
You have the option to receive a FREE welcome puppy box supplied by Royal Canin straight to your door. This includes two bags of 5-star puppy biscuits, training treats, a fleece blanket, an essential guide to taking care of your new puppy and a voucher for your next Royal Canin purchase. 
Family-run business by husband and wife who have great love and passion for dogs.
We offer 24/7 customer support to enable you to ask questions, reassure yourselves and give you the confidence to embrace and enjoy your new family member. 
We like people to name their puppy once chosen. That helps us to create a bond, create individuality and helps them to recognise their own name prior to collection.
We send chilled semen across the UK and globally
Our service includes artificial insemination
We offer Cytology advice, ovulation guidance for mating purposes
Once your puppy has been agreed, you will receive regular videos and updates from four weeks old via WhatsApp.
We pride ourselves on the socialisation of our puppies. The golden rule for pick up is 8 weeks but here at Country Style Dachshunds we look at every puppy as an individual and decide if they are ready to go at 8, 9 or 10 weeks. All our puppies leave here well balanced and happy.
Plus, so much more!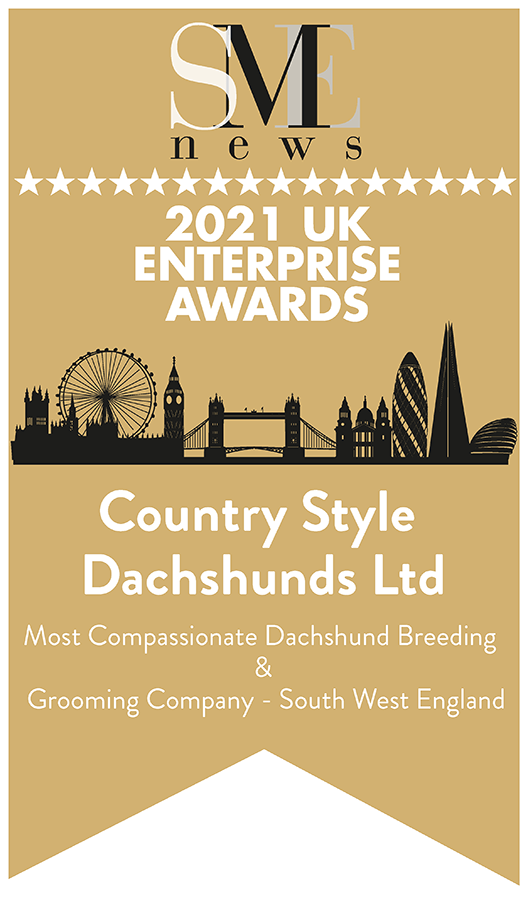 Dog Grooming & Dog Walking Services
We are fully qualified dog groomers and offer professional dog grooming and walking services, backed by extensive experience in caring for dogs of all ages and temperaments. Our grooming services cater to the unique needs of each dog, ensuring that their coats remain healthy, shiny, and well-groomed. Our walking services are designed to provide your dog with exercise and stimulation in a safe and controlled setting across the local countryside. Our team of skilled professionals takes pride in their ability to deliver high-quality services that meet the needs of both you and your furry friend. With our expertise and commitment to excellence, you can rest assured that your dog is in good hands.
What our customers are saying
Contact Country Style Dachshunds Ltd Today
Are you looking for miniature dachshund puppies for sale in Dorset? Contact Country Style Dachshunds Ltd today!